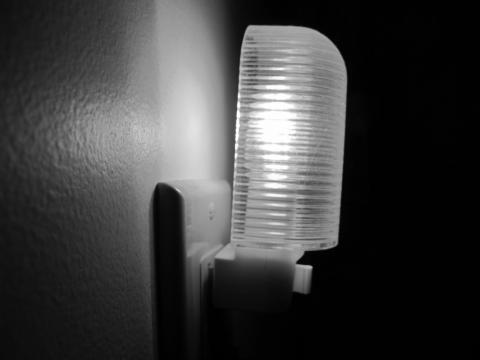 by

Susan Sussman

- Tue, 2013-12-24 17:04
December is the month of dark days: the end of December brings the winter solstice, the shortest day of the year, and reminds us in physical, emotional and spiritual ways about our need for light.
Physically, we're challenged to cope with the shortest days of the year.  For some people who suffer with seasonal affective disorder this is the recurring time of increased depression, moodiness, anxiety, social withdrawal, difficulty concentrating, etc.  And average folks too, who don't suffer with clinical seasonal affective disorder, can find themselves challenged by the very short days and long nights, calling on their creativity to help themselves stay engaged, motivated and connected to tasks, friends and family.  After all, for many animals this is the season for hibernation, when they're genetically primed to tune out and "take a long winter's nap."
Spiritually, these dark days have profound significance. It's not a coincidence that December brings
Christmas, the time when Jesus was born, the singular individual who, for Christians, is the "light unto the world."
Hanukkah, the Festival of Lights, brings physical lights, the symbols of spiritual soul-searching that calls forth moral action in the world. 
Kwanza, with its seven lights and seven principles examines unity, self-determination, collective work and responsibility, cooperative economics, purpose, creativity, and faith.
Emotionally, we find ourselves in a season that asks us to show our caring and concern for others and the world.  In December we are asked "to give" and required to determine to what extent we are capable of giving and what form that giving will take.  Ever more urgently, we are asked to give not just thought and material objects to friends and family but caring, concern and considered action on behalf of Mother Nature herself, whose very existence as we know it many believe to be in serious peril.
As coaches, December gives us the opportunity to do a little extra giving to our clients and ourselves and to help them and us shine extra light in the dark places.  December requests that we ask ourselves the hard questions about what truly significant giving means.
What action can we, must we take to make a difference for ourselves, our clients, our loved ones and the world?
Who do we have to be, and what do we have to do now?
How do we evaluate whether we're confronting a personal, professional and/or planetary tipping point?
How do we use the metaphor of shining stars (Mandela, Jesus, Rev. Dr. Martin Luther King, Moses, Gandhi) to shine more brightly ourselves?  
How can these and other role models help us all to step into our better, brighter selves?
The Winter Solstice is almost here.  The days will once again begin to get longer.  Nature will provide us with more light.  In this season of giving, let's dig deeply to see how we can each shine our own brighter light on the world.
Season's Greetings!