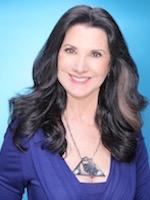 Practice Description
My life purpose is to spiritually and lovingly nurture and facilitate individuals so they consciously choose, create, communicate, and manifest their deepest self.
When individuals balance all areas of their life in multiple ways and multiple dimensions, they achieve a sense of conscious fulfillment. I synthesize and apply vast knowledge and experiences with great dedication to individuals who want to bring their life dreams into reality.
Beginning with my Ph.D. from the University of Chicago, Department of Comparative Human Development, I embraced interdisciplinary fields of study that integrate science and spirit. A licensed clinical psychologist (Psy5297) since 1973, a Board Certified Coach (BCC126), and current President of the Southern California Society for Clinical Hypnosis, I partner with my clients using multidimensional skills that guide them toward self-realization.
I believe coaches serve as a role model for those they guide. I pursue professional interests passionately and successfully, always exploring new developments in my fields of interest and applying them to coaching. In 1978, I journeyed to India based on a meditation and met my soul mate; we married shortly thereafter, and now enjoy our children and grandchildren. I am healthy, vibrant, and energetic. I authentically live my values.
Out of my experiences with my beloved Cats, I expanded my esoteric knowledge into an astrologically based multidimensional personality system that I statistically validated on more than forty thousand cases. I use Noble Sciences™ Sacred Synthesis Tools when appropriate in coaching and in conjunction with other tools.
My first book, published in 1976, was Marriage in Trouble: A Time of Decision. Since then I've published extensively, especially on my websites, in articles, E-books, guided meditation audios, and through Noble Sciences (cf. www.noblesciences.com).