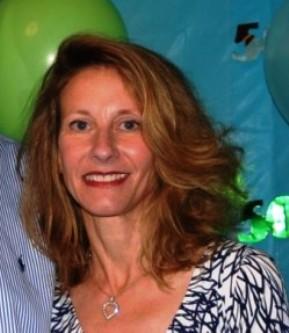 Practice Description
ADHD Coach Jane Milrod and Associates, LLC. 
Coaching for Middle School, High School, and College Students as well as
Adults seeking Career Transition Support.
Coaching is a supportive, practical, concrete process in which the coach and client work together to identify and pursue the client's goals.  The primary purpose of ADHD coaching is to help the individual with ADHD develop the structure necessary to function effectively, and to teach practical approaches to the challenges of daily life. 
As an ADHD qualified coach, I provide encouragement, recommendations, feedback, and practical techniques (e.g. reminders, questions, calendar monitoring, continued goals definition, etc.).  Strategies are used to address issues ranging from behavior management, family relationships, time management, homework management, and becoming more effective in one's personal and academic life.

How will Parents benefit from working with ADHD Coach Jane?
• Reduce and/or eliminate the parent - child homework struggles
• Adopt strategies to support your child's learning and behavioral differences, along with tools to help bring out the best in your child.
• Partner with ADHD coach Jane on developing organizational systems in the home and school • Development and/or enforcement of IEP and 504 accommodations
How Can Students benefit from working with ADHD Coach Jane?  
• Development of better study habits
• Greater understanding of ad/hd
• Increased motivation
• Greater scholastic accomplishment
• Less struggle, with more enjoyment, of the educational experience • Fuller development of accountability and responsibility
What can Students accomplish by partnering with ADHD coach Jane?
• Homework completed and handed in on time
• Long term, large projects broken down into smaller interim tasks
• Test taking and study skill development
• Improved organization
• Effective planning and scheduling practices
• Development of proactive behaviors
 • Academic and social balance


Email: adhdcoachjane@aol.com  
phone 609-683-8787----- cell 609-731-7556
Bio: ADHD Coach Jane Milrod.
Having walked in the shoes of ADHD all my life, I am able to understand the stress, and feelings of "overwhelm" that one experiences.  As an ADHD Coach I work with my clients to help them discover the tools that will help them to reach their goals.  I offer parents a break from the conflict creating pressures of school and homework management. 
In addition, I provide my clients with Advocacy representation in the schools, along with organization of the home, locker and backpack.  I support the needs of my clients by doing whatever is needed to make the path to success smoother.
I am an ADHD Success story, and I bring my own experience, along with ICF Approved training, to help students of all ages learn the skills they will need to thrive with ADHD.  During my elementary school years, I could not tell time, learn the multiplication tables, or sit still in my seat.
 Despite these obstacles, I graduated Phi Beta Kappa and with High Honors from Rutgers University in New Jersey.  I had a successful 20 year career as an executive recruiter, owning my own business for 12 years.   I am the founding coordinator for CHADD of Princeton Mercer County, a CHADD Certified Parent to Parent Teacher, a graduate of the Fast Track for Coaching Program, and an ADHD Coach for Middle School, High School and College Students as well as a Career Transition/Job Search Coach for individuals with ADHD.
Jane Milrod
AD/HD Academic Coach
phone: 609-683-8787
cell: 609-731-7556
e-mail : adhdCoachJane@aol.com
"Success is not final, failure is not fatal: it is the courage to continue that counts."
Winston Churchill