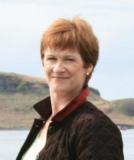 Practice Description
Val is a leadership coach and career strategist working with individuals and organizations. Her clients are successful business people who want to move ahead; communicate better; build relationships; thrive in change and remain true to themselves. 
She likes to use tools and assessments that increase self awareness of a person's style and his or her impact on others. With her clients she reinforces strengths as well as uncovers blind spots, and identifies new behaviors to bring about lasting professional and personal success.
 In addition to being results and performance oriented, she has a holistic approach, taking into account the whole person and his or her wellbeing.
Her clients appreciate her global experience, different perspectives, intelligence, compassion, light touch, intuition, pragmatism and sense of humor.